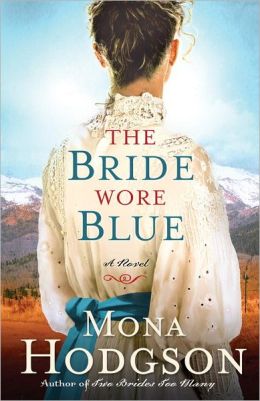 The last entry in "The Sinclair Sisters of Cripple Creek" is a good book! Author Mona Hodgson brings home baby sister Vivian. Her other siblings have settled in Cripple Creek, Colorado, and are glad for her to be joining them. Vivian has her own interests in mine. She wants to be a fashion designer, but through her adventures she lands a job as a hostess at a house of ill repute. Not wanting her sisters to know, she hides this bit of information. The love interest of the story is Sheriff Carter Alwyn, whom Vivian provides a sketch of the train robbing bandits to. What happens? Read to find out!
The author does a great job, bringing historical details to life and creating characters that are relatable. Forgiveness is a main theme in this book. If you like historical romance, this book is for you!
This book was given to me by Waterbrook Multnomah for reviewing.